Howard St. Door
Springtime Koi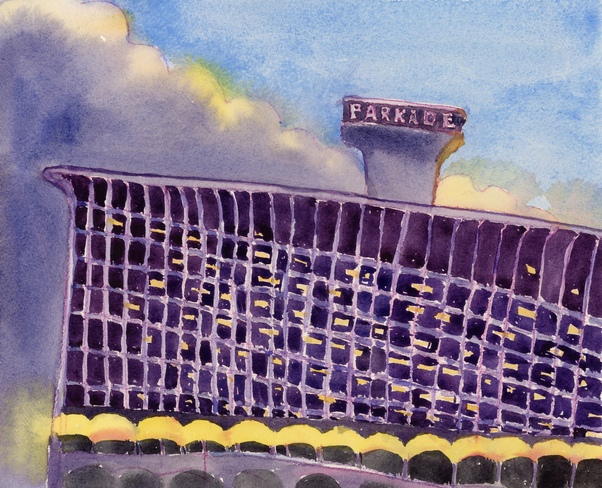 Purple Parkade
Parkade Hoopfest
Downtown Spokane has some great vintage architecture and the Parkade is one of my favorite landmarks. I couldn't resist sketching it during Hoopfest 2017 with an inflatable basketball in front of it and the crowds below!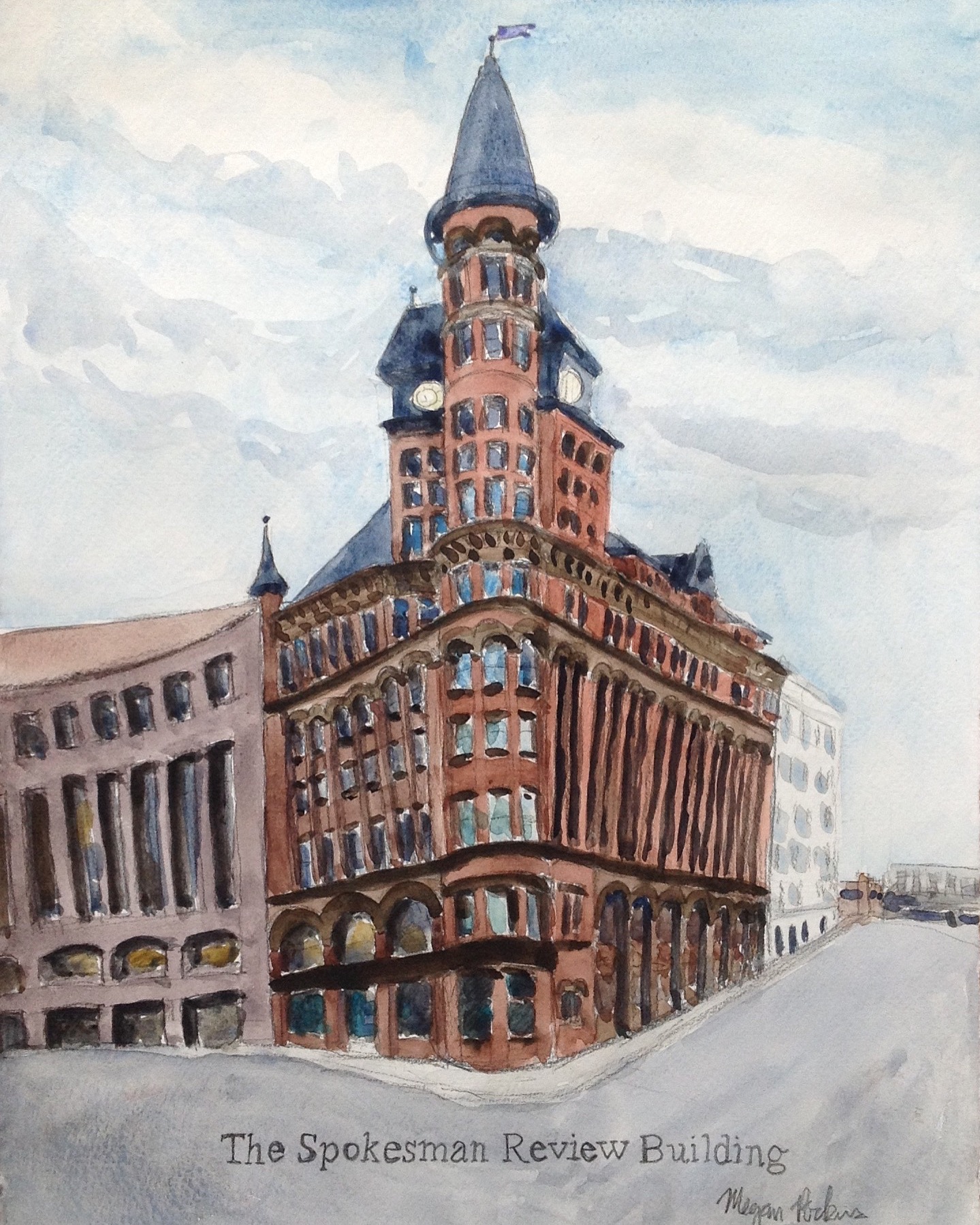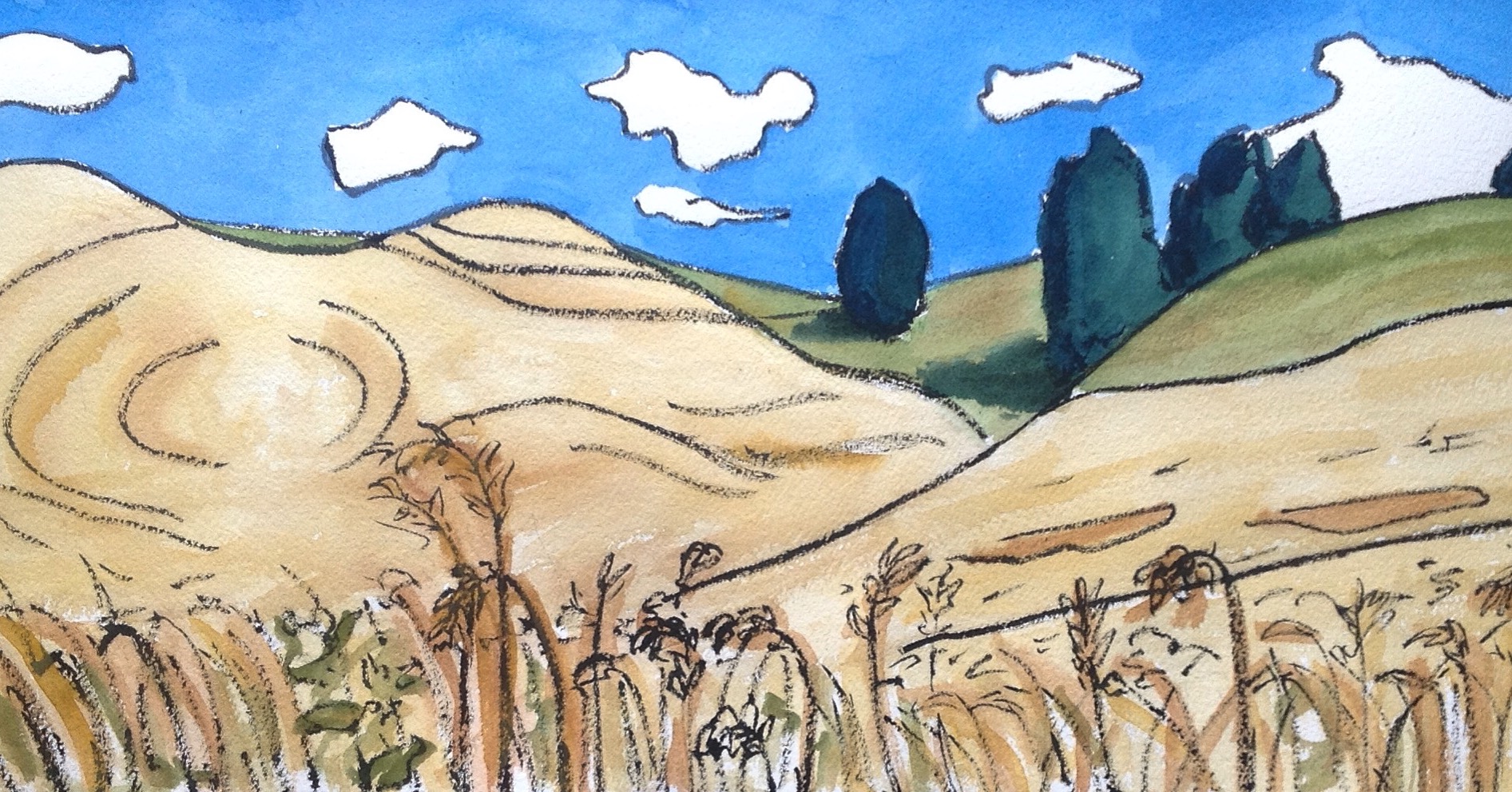 Rolling Palouse Hills
I am fortunate to live near the magical rolling hills of the Palouse-a landscape of wheat, hay, and lentils! Looking out over the undulating hills, it is easy to believe that this was a land that was under the sea many millennia ago. Such an amazing place to visit!
Duncan Garden
Duncan Garden is found at Manito Park, a jewel of Spokane. This garden is laid out formally, but the riot of color makes me think it doesn't take itself too seriously. As I worked, the garden filled up with people-walking their dog, showing the out of town friends the garden, out with friends. A beautiful place, a useful place, and loved place.
Lilac and Brick
Spokane is known as the Lilac City. Every spring they burst into bloom all over town and I take delight in finding them at every turn!
Howard St
Patsy Clark Mansion
A gorgeous Italianate mansion in historic Browne's Addition in Spokane. Painted on a freezing cold Spokane spring, I enjoyed all the warm Mediterranean colors!
Busy Weeders
Sketched on location at Urban Eden Farm as part of my Artist's Eye on Spokane Project. Volunteers and employees of the farm work to weed a bed of beets so they can grow to market size. My little stool sunk in the wet ground between the rows and the weeders were working so fast I had to get up and move down the row to follow them twice!