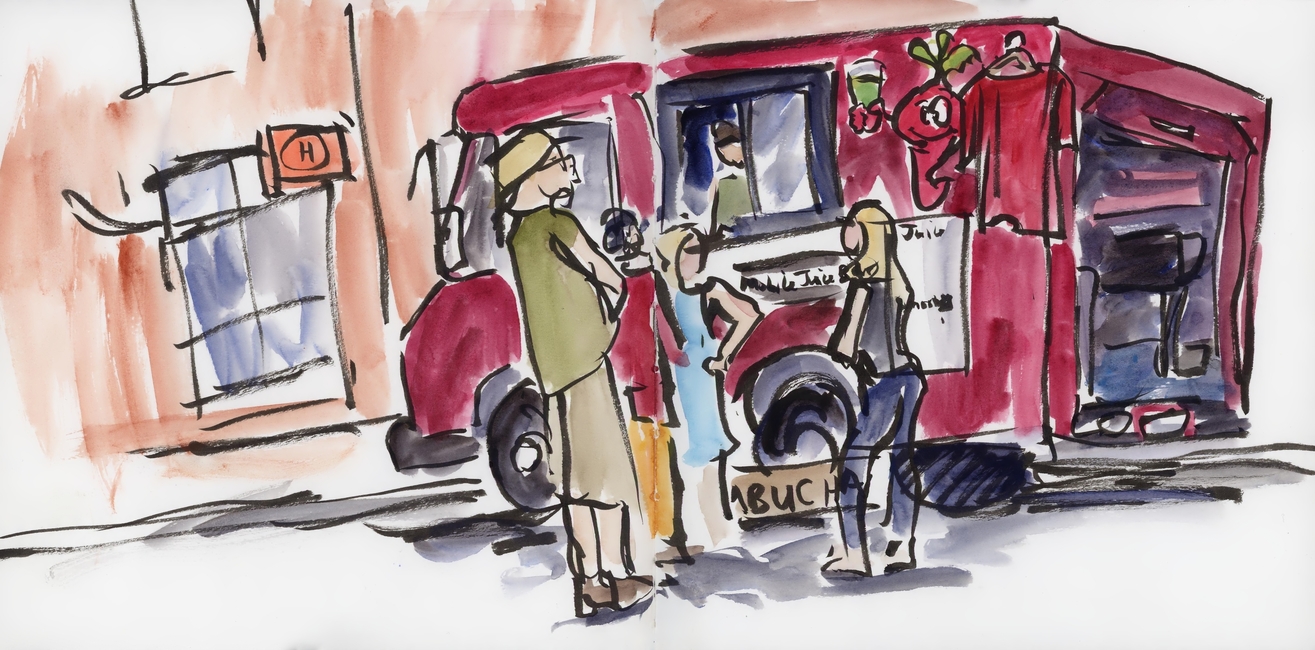 Alaska Airlines Plane in Maui
Painting while waiting for my flight home in the Maui airport. I wasn't sure I was going to be able to finish it in time, but luckily (for me!) two separate people were late for the flight and Alaska held the plane for them. When I got home, I shared this sketch on social media, Alaska Airlines liked it and shared it on their social media. It ended up being one of their top 9 most like images for 2016 and I won round trip plane tickets anywhere Alaska flies! We went to Costa Rica!
This image was also featured in the February 2017 Alaska Beyond magazine.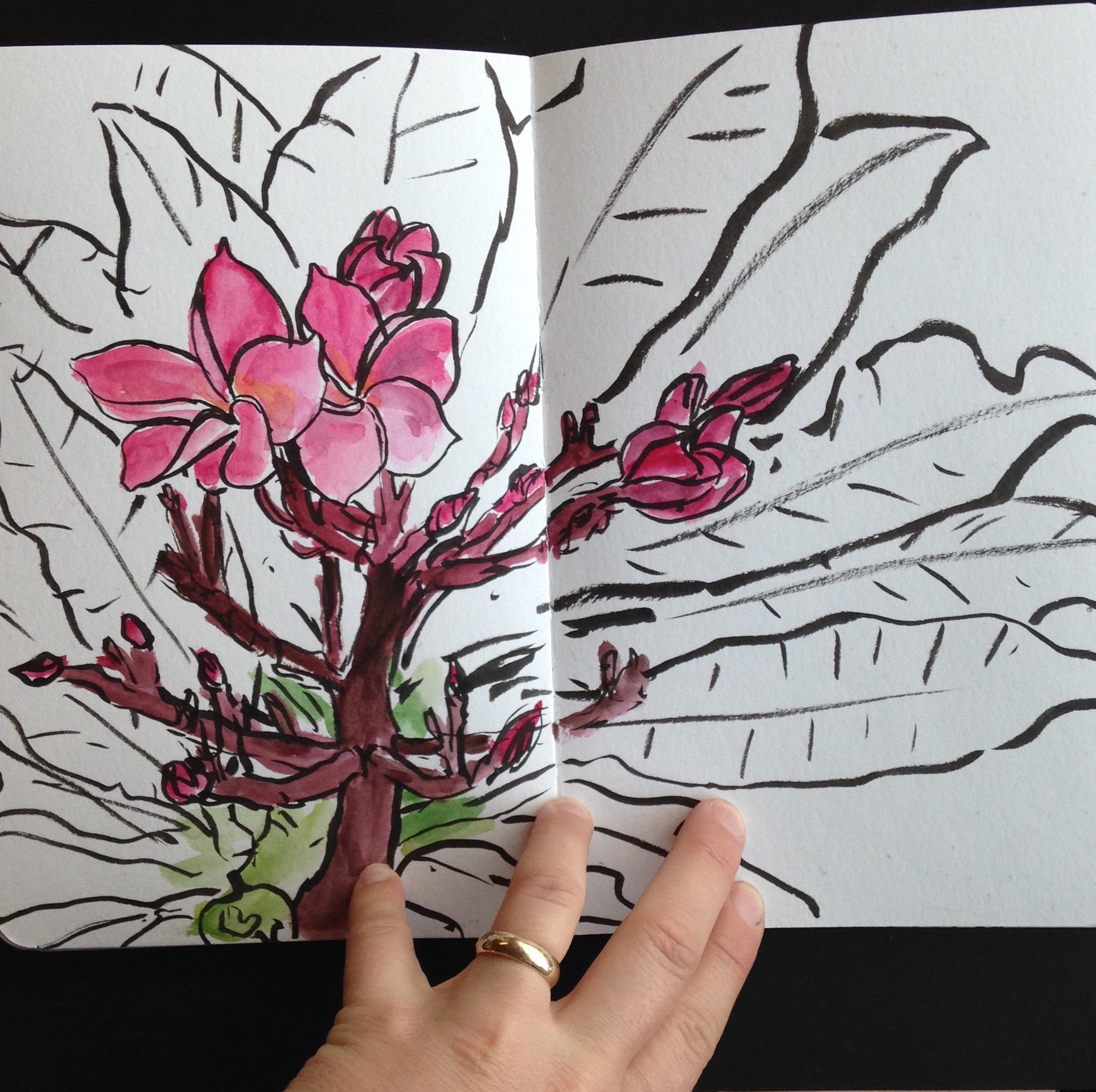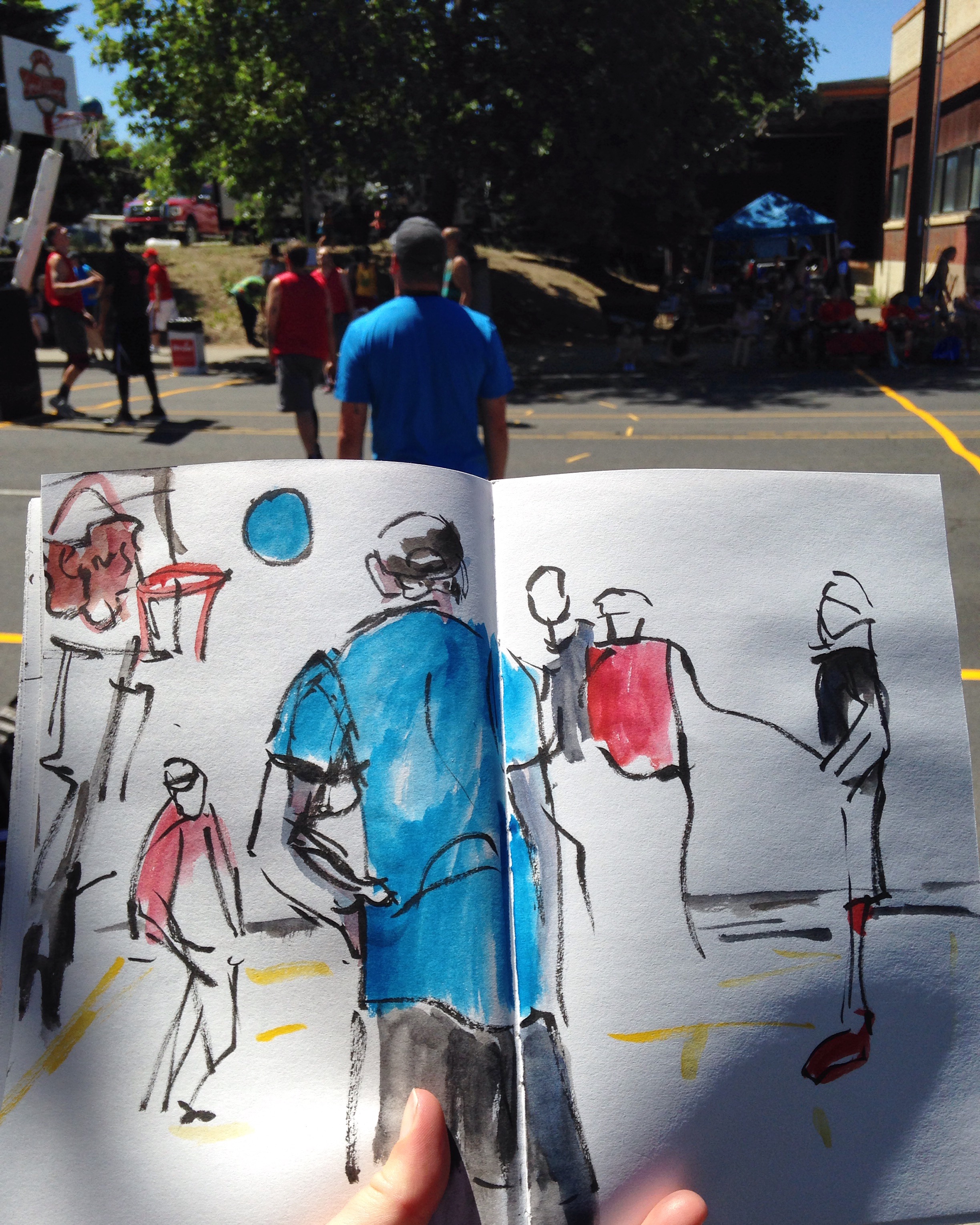 Court Monitor
Sketching at the 2017 Hoopfest in downtown Spokane. I found some shade and sketched a court monitor at work during one of the games. I loved the color of his shirt!
Construction and Pavilion
Here's another sketch of work on the new Carousel building. I enjoyed how the Pavilion appears to be watching over the process, keeping an eye on its new neighbor!

Carousel Construction
Riverfront Park, the jewel of downtown Spokane is currently under construction and being given a lot of updates. I can't wait to see the historic Looff Carousel installed in the new carousel building. I sketched this across the street as welders worked on the roof.
Painting Set Up
This watercolor painting is of a friend's field. Below are my travel sketching supplies-an old Winsor Newton paint set, a waterbrush, and a Pentel Pocket Brush.

Airplane
I had enough time to get this quick painting done on the plane, though I had to hold it up to blower vent to dry it as we descended!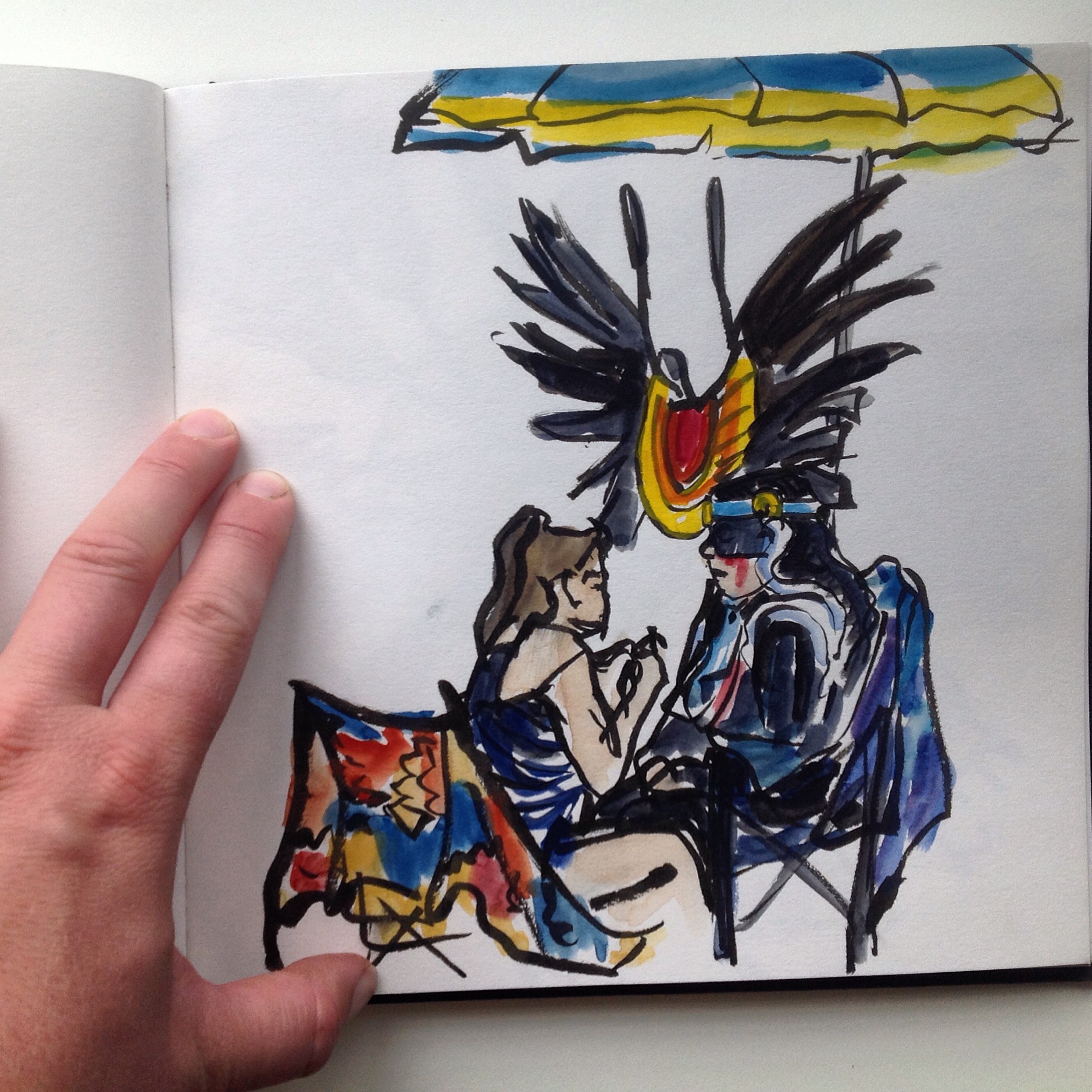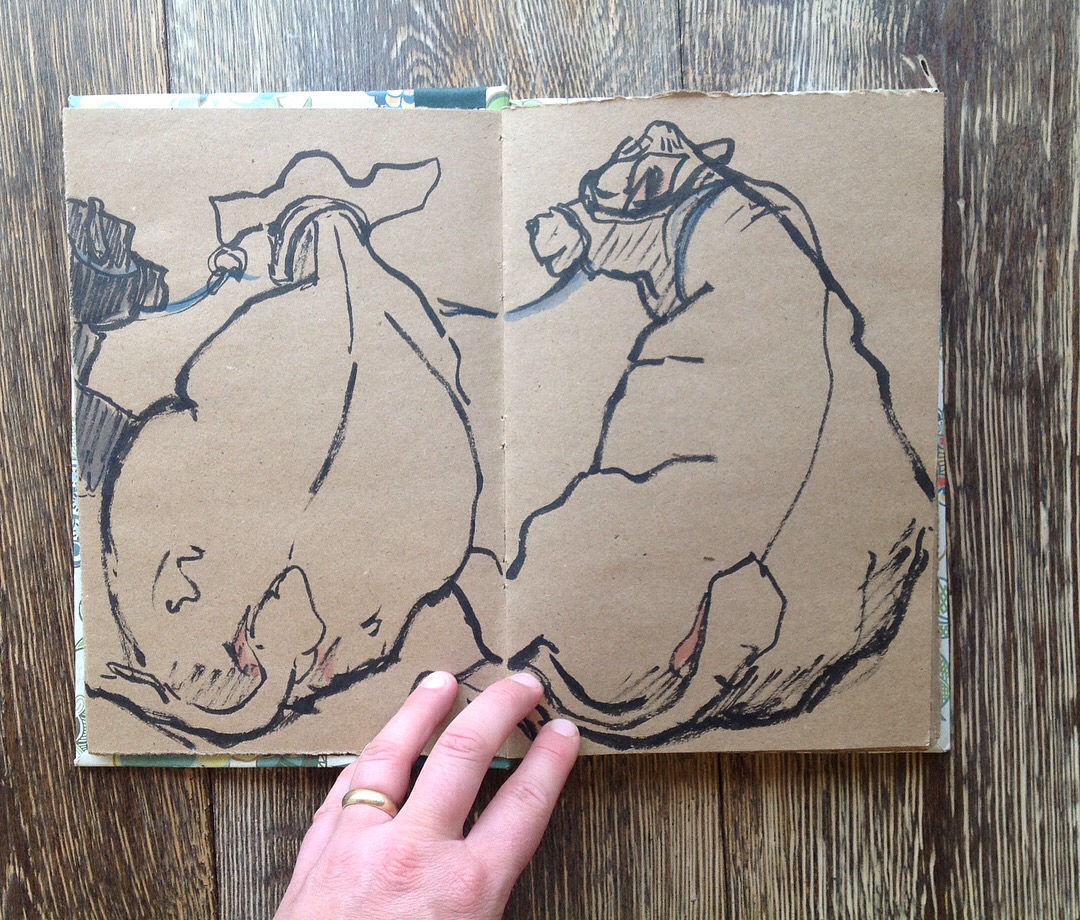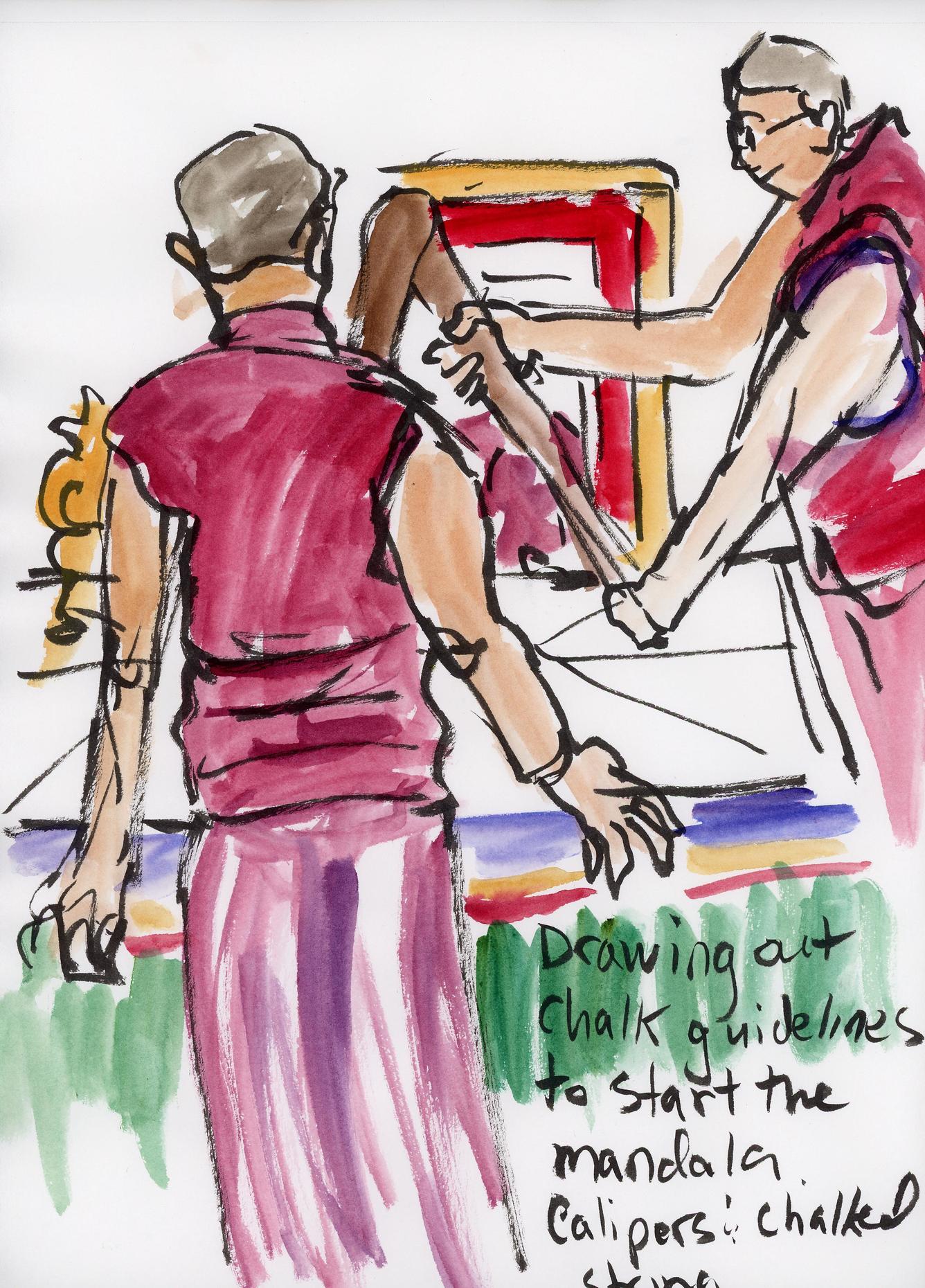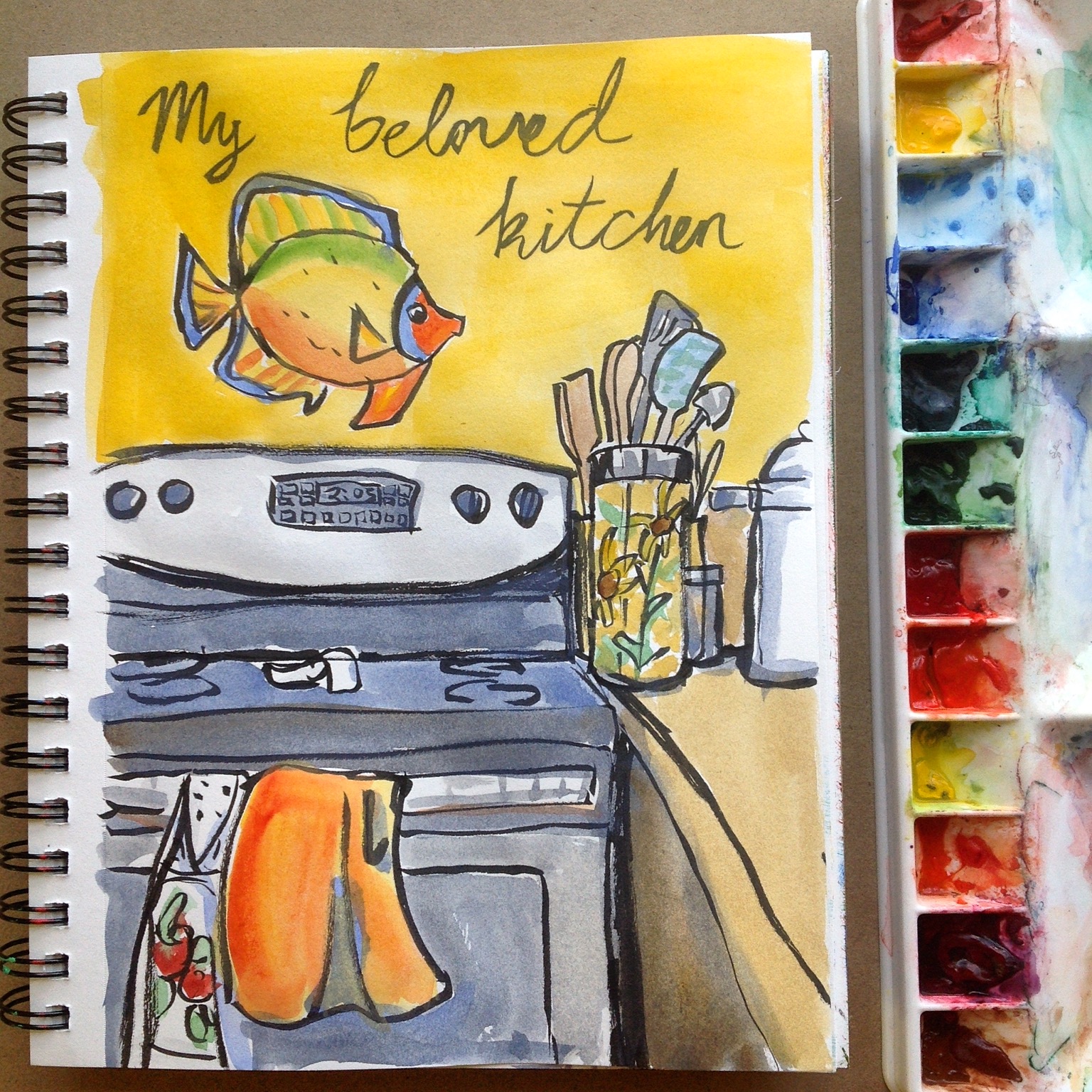 Yellow Kitchen
It gets cold and dark in the winters where I live. It was really getting me down, until one day I decided to paint my kitchen bright yellow. Now I have sunshine all year round!